18 March 2015 | 15:13
President Plevneliev: Regional Policy is in the Heart of Europe
Regional Policy is in the Heart of European integration – it produces tangible results, leads to democracy and prosperity. This is what President Rosen Plevneliev said at a solemn ceremony in Sankt Polten, the Republic of Austria, where he received the ERI prix award for his contribution to preserving the diversity and equality of the regions on their road to united Europe.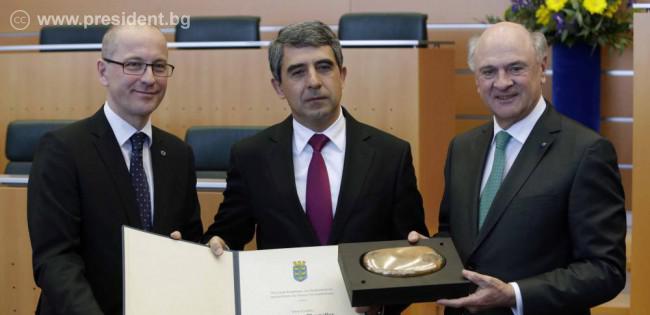 17 March 2015 | 19:43
President Rosen Plevneliev Expects More Investments in Bulgaria
Bulgaria and Austria have common plans and aims we strive to achieve, not only in terms of bilateral relations, but also on the European scene. This is what President Rosen Plevneliev said after the meeting he held with Austria's Federal President Heinz Fischer in the Hofburg palace in Vienna. After the talks the Bulgarian Head of State highlighted the active political dialogue and the excellent bilateral relations between Bulgaria and Austria, where he is on a two-day working visit.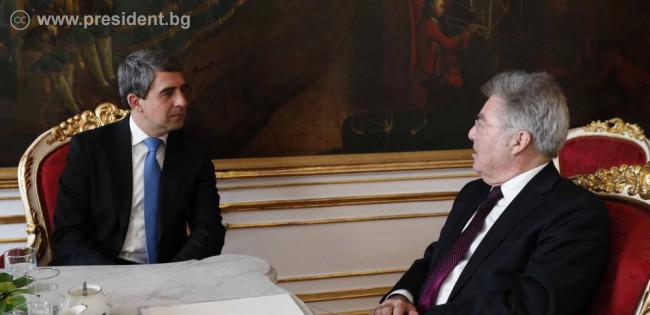 12 March 2015 | 16:18
The Transport and Energy Connectivity are a Common Priority for Bulgaria and Serbia
The bilateral dialogue between Bulgaria and Serbia has become increasingly more intense and the progress of the whole Balkan region is apparent, which opens up new opportunities for cooperation. This is what President Rosen Plevneliev said after his meeting with Serbian President Tomislav Nikolic. The two held talks in Belgrade, where the Bulgarian Head of State arrived on a two-day official visit.