25 July 2016 | 15:43
Rosen Plevneliev in Ljubljana: We Welcome Any Initiative for Strengthening and Enhancing the EU Foundations
Bulgaria and Slovenia are an insurmountable factor of peace and prosperity in Southeastern Europe with respect to the region's future and direction of development. "We welcome any initiative for strengthening and enhancing the EU foundations, as a key factor for peace and understanding among the peoples. The European integration of the Western Balkan countries is of primary importance for ensuring stability and prosperity in the region," Rosen Plevneliev said.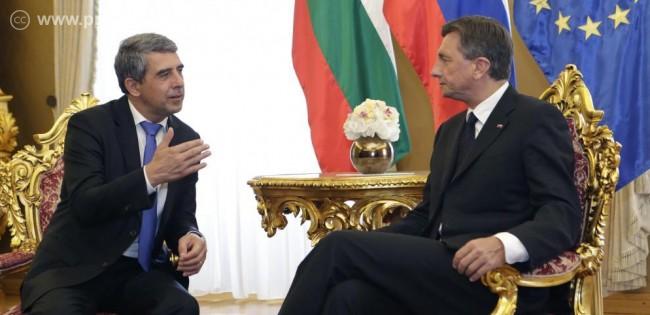 15 July 2016 | 15:11
In Ulan Bator the Head of State Called on Europe and Asia to Unite Around a Shared, Long-term Vision for the Future
Europe and Asia have achieved quite a lot together. Over the past 10 years we have managed to double the volume of our bilateral trade. However, in order to deepen our partnership, we need even stronger ties between our two continents at all levels - governments, businesses and also among the people. This is what President Rosen Plevneliev said in the statement he made at the 11th summit of heads of state and government of the Asia-Europe Meeting (ASEM), which opened today in the capital of Mongolia Ulan Bator.
9 July 2016 | 15:42
The President: Allies Come up with a Common Stance on the Need to Increase NATO's Presence in the Black Sea Region
NATO member states demonstrated their common assessment of the risks and threats in the contemporary security environment and of the ways to overcome them. This is what President Rosen Plevneliev said, summing up the results of the forum in Warsaw. Migration, terrorism, the threats and risks coming from the East, including the militarization of the Crimea Peninsula and disrupted balance in the Black Sea region were the focus of the Alliance's summit in the Polish capital city.