NEWS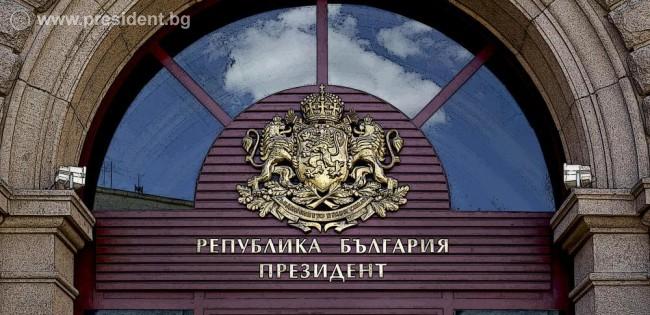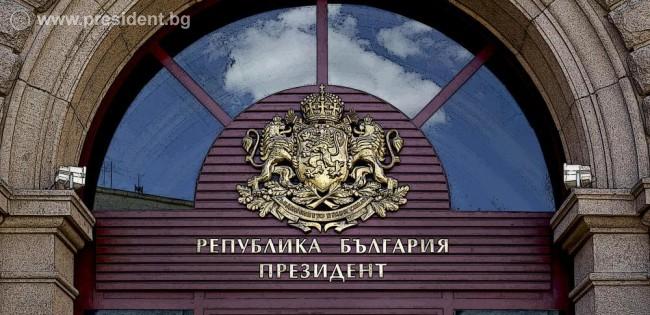 22 September 2021 | 08:11
The President: Unprecedented global challenges require joint actions by the international community
Bulgaria will continue to work for efficient United Nations, adequately prepared to respond to the needs of humanity in the 21st century, Rumen Radev stressed in a video address to the participants in the 76th session of the General Assembly being held in New York
The unprecedented global challenges raise the need for all countries to support a more effective and coherent approach on the part of the global community. Multilateralism is the key to our future and has no alternative. This is what President Rumen Radev said in a video address to the participants in the 76th session of the United Nations General Assembly, which is taking place in New York.
The Head of State highlighted as pressing tasks for the UN the prevention of the coronavirus spread and the recovery of the global economy, the fight against climate change, the countering of terrorism and cross-border crime and the enhancement of cybersecurity. Rumen Radev called for support for the most vulnerable countries and people around the globe and recalled that Bulgaria is part of the efforts to provide vaccines to those in need. "To maximize our collective response, we must build resilience," the Head of State stressed. The Bulgarian President also pointed to the need to enhance the security of the supply chains, the critical infrastructure, the energy networks, as well as the preparedness for pandemics and natural disasters.
As EU Member State Bulgaria supports EU's commitment to work with international partners on durable solutions for Afghan refugees and address the needs of countries hosting large numbers of them, Rumen Radev said. The Head of State noted that as a sign of solidarity, Bulgaria took a decision to receive up to 70 Afghan citizens who have worked for Bulgaria, EU or NATO missions, and their families.
The solution of the conflict between Israel and Palestine through the revival of the Middle East Peace Process has no alternative, the President noted, and called on both sides to use maximum restraint, refrain from unilateral acts and provocations, and give a chance to negotiations and dialogue as well as to confidence-building measures. Bulgaria has high appreciation for the work of the United Nations Agency on Palestinian Refugees on the ground, and will continue to support it both politically and financially, the Head of State further stressed.
The respect for human rights was highlighted by President Radev as being of utmost importance for achieving security, prosperity and peace. The Head of State expressed Bulgaria's support for the inclusive education for children with disabilities, the empowerment of women and girls, the promotion of rights of people with disabilities, as well as the fight against antisemitism, islamophobia and hate speech.
The Bulgarian President also pointed out that the world needs a revitalized United Nations to effectively address the numerous challenges it is facing today and Bulgaria will continue to work for efficient United Nations, adequately prepared to respond to the needs of humanity in the 21st century. "Bulgaria supports the comprehensive reform in all areas of activity of the Organization," Rumen Radev stressed and put emphasis on the youth-oriented policies in the UN Secretary General's report, "since the decisions taken today will shape life of future generations."
MORE FROM NEWS
30 September 2022 | 18:56

Presidents Rumen Radev and Ilham Aliyev: Energy and transport connectivity is key to tackling the crisis
0
6
26 September 2022 | 18:57
President Radev and his Egyptian counterpart discuss bilateral cooperation in energy and economy
0
1
8 September 2022 | 17:32

Presidents Radev and Iohannis discuss energy connectivity and the prospect of Bulgaria and Romania joining Schengen
0
1
8 September 2022 | 15:25

President Rumen Radev discussed at a meeting with energy company Lukoil, stabilising the economic environment and combating inflation
0
1
5 September 2022 | 19:21

President Rumen Radev and North Macedonia's Prime Minister discussed electricity supplies and joint economic projects
0
3
2 September 2022 | 08:55

Head of State Rumen Radev meets with UAE President Sheikh Mohamed bin Zayed Al Nahyan
0
5
1 September 2022 | 17:23
Rumen Radev: The strategic partnership between Bulgaria and the UAE gives a prospect for the trust in bilateral relations to be transformed into real results
0
3