NEWS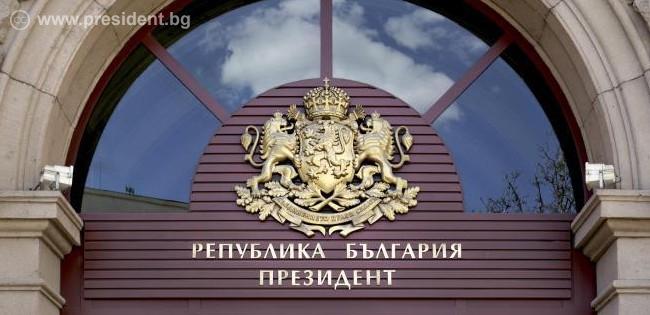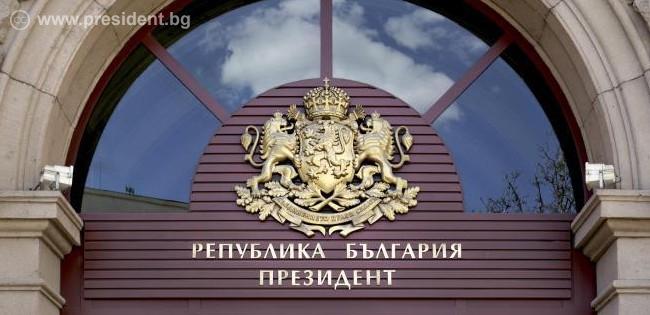 7 July 2022 | 18:09
President holds a call with Moldovan counterpart on the status of Gregory Tsamblak Taraclia State University
The full-fledged educational activity of Gregory Tsamblak Taraclia State University in preserving the culture and national identity of the large Bulgarian diaspora in Moldova is of particular importance for the development of friendly relations between the two countries. This is what head of State Rumen Radev said in a telephone conversation with Moldovan President Maia Sandu.

The conversation took place on President Radev's initiative after representatives of various structures of the Taraclia region and of the Bulgarian social and cultural organisations of Moldova sent an address to the Bulgarian head of State. In their letter, the Bulgarians in Moldova voice their concern about the proposed merger of the Taraclia State University with Ion Creanga State Pedagogical University.

The Bulgarian head of State noted this country's commitment to the university through financial support for the development of its educational activities. The issue of the autonomy of Gregory Tsamblak University is of utmost importance for the Bulgarian community in the Taraclia region, Rumen Radev said. In the President's words, expert teams of the relevant institutions from the two countries need to discuss curricula and forms of education that would contribute to preserving the traditions and cultural identity of the Bulgarian community, as well as provide opportunities for young ethnic Bulgarians to integrate into Moldovan society. Rumen Radev noted that the state support for the autonomy of the university is of key importance for the development of relations between Bulgaria and Moldova.

Maia Sandu informed President Radev about the expert talks held today in Chisinau between officials from the Education and Science Ministries of Bulgaria and Moldova to reach a bilateral agreement on the issue.

Rumen Radev congratulated his Moldovan counterpart on the country's official status as a candidate for EU membership. The Bulgarian head of State expressed sympathy with the difficulties faced by the Moldovan citizens in connection with the war in Ukraine. Both the Bulgarian and Moldovan societies are facing problems related to security in the region, the energy crisis and social aspects due to the severely deteriorated geopolitical situation.

The Bulgarian and Moldovan presidents exchanged invitations for bilateral visits to further deepen the top-level political dialogue.
MORE FROM NEWS
4 December 2023 | 17:33
President Rumen Radev honours Argentine Ambassador with the Order of the Madara Horseman, First Class
0
3
2 December 2023 | 13:12

President Rumen Radev: The Transition to a Green Economy Must Not Lead to Compromises with the Standard and Quality of Life of Citizens and Competitiveness
0
2
2 December 2023 | 11:33

President: Nuclear Energy Gives and Delivers Sovereignty, Autonomy and Security
0
9
1 December 2023 | 18:01
Radev and Mitsotakis Discuss the Acceleration of Strategic Projects Linking Bulgaria and Greece
0
1
1 December 2023 | 17:52

President: Sustainable Solutions to Climate Change Require Knowledge, Technology Transfer and Collective Action
0
6
1 December 2023 | 14:40
Radev Discusses Mounting Tensions in the Middle East with King Abdullah II of Jordan
0
1
24 November 2023 | 16:25

Vice President: Bulgarian Schools Abroad Preserve the Bulgarian Spirit
0
5
24 November 2023 | 10:32

Iliana Iotova Awards the Vice President's Plaque to the Bulgarian Secondary School in Bratislava
0
2