20 October 2020 | 18:46
President Radev: My Well-wishers Made Deliberate Efforts to Quickly Present their Version of Contact with Covid-19
I would like to thank my well-wishers in Bulgaria, who, deeply concerned about my health, about the health of my counterparts-presidents, about my international activities, were quick to present their version of contact with covid-19. This is an example of making deliberate efforts to present the situation in a particular way and contrary to speculations neither I, nor any member of my delegation, neither the attending journalists were placed in quarantine in Estonia. This is what President Rumen Radev said upon his arrival back in Sofia after visiting Tallinn.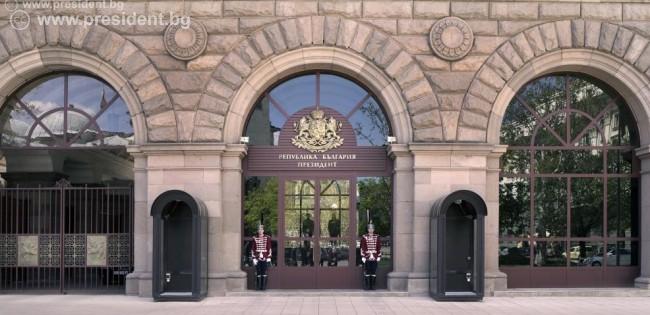 19 October 2020 | 18:25
President Rumen Radev Took Over the Hosting of the Next Summit of the Three Seas Regional Initiative
At a symbolic ceremony in Tallinn, President Rumen Radev took over from his Estonian counterpart Kersti Kaljulaid the hosting of the Three Seas Regional Initiative, which unites 12 countries from Central and Eastern Europe. "Bulgaria will not focus solely on the current challenges. Our ambition is to lay the stress on the challenges of the future and to find common solutions to them," the President said upon taking over the hosting.